Property Managers, Strata Managers and Strata Council members can move single documents from one folder to another.
Find the document you want to move.
Right-Click on the document and choose 'Move Document'.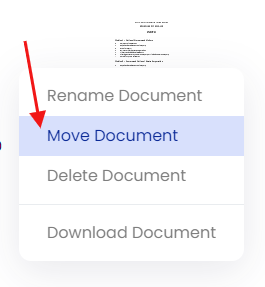 Use the pop-up window to select the folder you want to move the document to.
Click on 'Move It'.